We would like to fill you in on the complexity of remapping engine maps – chip tuning – for petrol engine vehicles fitted with a turbocharger. In terms of software tuning, tuning a petrol engine is significantly more complicated than tuning diesel engines.
Quite often, customers come to us who previously had let other companies tune their engine. These customers describe to us the troubles they've experienced after an unprofessionally performed software upgrade on their overfilled petrol engine.
The main issues usually are:
lower performance at higher revolutions,
irregular engine running,
Ignition skipping (misfiring) when accelerating,
in the case of an automatic transmission – incorrect shifting,
worse fuel economy.
A genuinely professional optimisation of engine maps requires detailed knowledge of all vehicle parameters, its engine, and the control unit. It's necessary to know what is the behavior of the performance curves of a given setting. Whether the vehicle has automatic or manual transmission also makes for a big difference in approach. Information about the maximum torque the transmission is able to handle is also vital. We need to know at what revolutions the vehicle achieves maximum torque and, of course, take into consideration other aspects, such as alternative drive mechanisms the car could have, i.e. LPG or CNG.
The ECU remapping of a vehicle with a CNG or LPG drive is of course possible, though adjusting the special lambda probe and injection timing is essential, as is taking into account the ignition temperatures.
If the chip tuning of an overfilled petrol engine is carried out incorrectly, it is very easy to burn through the car's pistons, significantly shorten the transmission life span, and even the life span of the engine itself as well as other parts of the car.
Quantum Tuning Czech Republic offers three performance variants of tuning
Quantum Green Economy, Quantum Blue Optimal and Quantum Red Power. The third option offers the highest possible performance and torque boost taking into consideration the engine performance possibilities.
It's interesting to note that almost all Czech companies offer three variants for every single type of a vehicle. In contrast, Quantum Tuning only offers the third option – Quantum Red Power – to approx. 30% of engine types. The reason is simple. The engine performance reserve, ECU type and model are essential for the whole tuning process. Bosch control units must be handled in an entirely different way than those made by Siemens ECU, Denso ECU, Keihin ECU, etc.
Some control units, as well as some engine types, cannot be safely remapped to the highest performance variant without risking a reduction in the life span of the engine, transmission or other parts of the car.
This is the reason why you will not find three performance variants (+ Individual variant) offered for every single car on our website. With some vehicles, only two performance variants are possible – Green Economy and the Blue Optimal.
Quantum Tuning – safely tuning your car engine.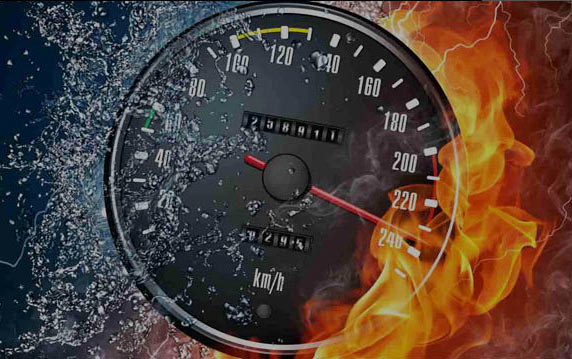 ---
Are you dissatisfied with your ECU remapping results? Here's the solution!
We have a special offer for everyone who has had their vehicle chip tuned but is not happy with the results, be it the performance curve or any other of the abovementioned issues.
We offer ECU remapping for FREE for the first three days. During this time, you can test the results of chip tuning done by actual professionals.
Before we proceed with the tuning, we fully back-up your current control unit software, and if you decide that our upgrade is not what you wanted, we will reverse the process and put your car back in its original state. It will cost you exactly nothing! You'll be able to compare a professional chip tuning done by Quantum Tuning with tuning done by another provider.
Terms and conditions
The vehicle already has remapped ECU software – chip tuning has already been done.
The vehicle has a petrol engine with a turbocharger.
Throughout the trial period, a safety seal will remain affixed to the OBDII which must not be broken or removed.
Throughout the trial period, a safety seal will remain affixed to the engine control unit which must not be broken or taken away.